Runs on Windows
Windows Mixed Reality Support
Released | Developed by | Published by
Merge Games
Single Player
Cross-Platform Multiplayer
Partial Controller Support
Full Controller Support
Achievements
Steam Trading Cards
Stats
Steam Leaderboards
Action
Adventure
Download

Description

Features

System Requirements

How Do I Download?



Onikira takes the deep fighting mechanics of some of the most amazing 3D beat 'em ups, like Ninja Gaiden or Bayonetta, and merges them with classic 2D platformer mechanics in a way that has never been done before. For example, launch an enemy into the air, wall jump to position yourself above them, then Katana Slam them into the ground. Switch to the Naginata and use the Naginata Lift and air dash moves to stay in the air and off crumbling platforms, while pulling enemies up to you to be dispatched in mid-air. Whip out your grappling hook to grapple between platforms, across chasms or fiery pits, all the while fending off enemies.

Every level is crammed full of environmental aids to help the player in combat encounters. Slice the support pillars off a building and watch it crush your enemies as it collapses, or use your moves to fling enemies into spikes, pits, or the path of moving deadly objects. Be careful though, as dropping a building on your own head is known to cause sadness!
A super responsive and expressive combat system lovingly mixed with 2D platforming mechanics
Access to four unique weapons with over fifty moves
5 challenging enemies
1 epic boss fight
Two highly polished and gorgeous hand-painted levels with stunning real time lighting effects
Challenge arenas to help you hone your fighting technique. Arena's are fully integrated with Steam online leaderboards, so challenge your friends!
Soul shop - give souls, receive new move, kill enemies with new move, get more souls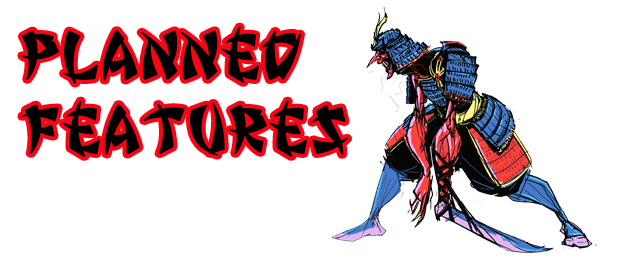 Bushido focus, a high-level metered combat system that enhances the properties of the active weapon and lets you tear through enemies
6 more enemy types, 2 mini-bosses, and maybe a dragon!
Way more moves to unlock
A dragon-filled narrative unfolding across 6 more levels
An epic sound track featuring 8 unique tracks
Full controller support
Configurable mouse and keyboard controls
Multi-language support
MINIMUM:
OS:

Windows Vista SP2/ Windows 7 

Processor:

Intel Core 2 Duo 1.8GHz or AMD Athlon X2 64 2GHz 

Memory:

2 GB RAM 

Graphics:

256 MB ATI HD3650, 256 MB nVidia 8800 GT, or Intel HD 3000 integrated graphics 

DirectX:

Version 9.0c 

Hard Drive:

2 GB available space 

Sound Card:

DirectX 9.0c-compatible sound card
RECOMMENDED:
OS:

Windows Vista SP2/ Windows 7/ Windows 8 

Processor:

1.8 GHz Quad Core 

Memory:

4 GB RAM 

Graphics:

AMD HD5000 series or better, nVidia GT400 series or better, Intel IvyBridge integrated graphics or better 

DirectX:

Version 11 

Hard Drive:

4 GB available space 

Sound Card:

DirectX 9.0c-compatible sound card
1. Go to http://store.steampowered.com/ and download the STEAM client.
2. Click "Install Steam Now"

3. Launch Steam and login to your account (create one if you havn't already).

4. Then go to 'Games' and click 'Activate a Product on Steam'.
5. Enter the key that we sent you in the email.
5. Congratulations the game has now been added to your account and can be installed/launched from your games library.
If you're still struggling to find where to redeem the key please watch the following video.